Real Estate Agents!
We Can Do A Lot to Help You!!
We can help you brand yourself within the agency that you work for. Wouldn't it be nice to have a "look" or "brand" that when people see the colors or the style, they know it is you?
We can make that happen for you!
Imagine people recognizing you and knowing that you are a real estate agent because they have seen and "remembered" your marketing materials!
Look at the different brandings that we did for these real estate agents! They are doing very well and are well recognized in their community!
Join them! Azalea Creations will take your prospecting and marketing to the next level!
• Logo
• Building Signs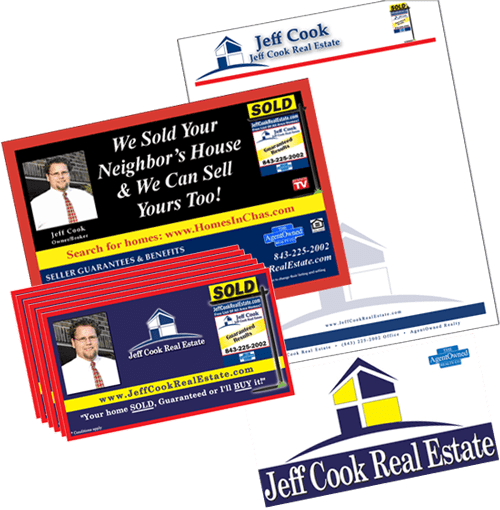 • Yard Signs
• Door Hangers
• Postcards
• Business Cards
• Email Signatures / Templates
• Billboards ( Yes, we design and sell billboards!! Best Price in Town!)
• Brochures
• Stationery
• Facebook, Twitter, LinkedIn – Social Media! We Do It All!
Call Today! 843.303.2300