Testimonials
"Biz cards rock! Keep doing an awesome job at what you do!!"
— Jeff Cook, Jeff Cook Real Estate
---
I highly recommend Sally Taylor as an exceptional freelance graphic artist. I have routinely utilized Sally's services for nearly 4 years. Sally is talented, professional and reliable. And, her prices are reasonable. Look no further than Sally for not only your graphic artist needs but also for her other virtual assistant services. You won't be disappointed!
— Christina Morrissey, Agent Owned Realty
---
Sally's is a great solution to anything needed. Especially when you need it done fast as well! I have used their services repeatedly and have never been disappointed!
— Kelli Van Pinxteren, Heavens Best Carpet Cleaning
---
"Sally is great to work with! Her creative approaches and ideas, coupled with her bubbly personality and strong drive, are a great combination."
— Reeve Conover, Conover Consulting
---
"I needed Sally to custom design a concept for me. Not only did she deliver it within just a few days, she produced a fresh – one of a kind BRAND! I am highly impressed with Sally and recommend her to anyone who needs design, logos, business cards or great printing costs. Thanks Sally for your expertise and time."
— Dr. Tron, Kale Specific Chiropractic
---
"Sally's work product was exceptional job. Sally's attention to detail and prompt friendly service were first-rate. The final product Sally produced exceeded my expectation. I intend to use Sally in the future."
— Scott McNeish, McNeish Law Firm
---
"I am a small business owner with a solo practice=many needs and high standards. Sally gave a personal, creative touch to all aspects of her work, and made sure I was satisfied 100%. I strongly recommend her work to other professionals!"
— Elizabeth Evans, Clinical Therapist / Therapeutic Counseling
---
"I had Sally design some marketing pieces for me. She was really easy to work with and I was very pleased with the results. I look forward to working with her again in the future.
— Mike Ensley, Agent Owned Realty
---
Sally is not only a great designer, her prices are great and she is dependable. I love her work!
— Sandy Irving, Charleston Wine Tastings
---
Don Watkins "Sally did a great job with getting a print job handled for me at less cost and less time than the competition. I highly recommend her and would refer her services any day!"
— Don Watkins, www.TriangleBoatTours.com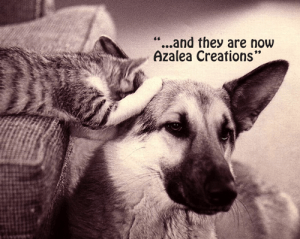 ---
Sally has been professional, resourceful and very energetic over the past year with the design and maintenance of my website. She has helped my business become ranked on the first page of Google under search criteria and my psychiatric practice has grown by tremendously by her presence. I would not hesitate to recommend her services to anyone.
— Sincerely Richard Phelps, Mt. Pleasant Psychiatry
---
We Would Love For You To Give Us A Review on Angie's List!!