Website Design
How Much Are You Willing To Pay For A Website??
$5,000?? $3,500?? $2,500?? NO WAY!!
Our Websites Start As Low As $500!*


You Can't AFFORD To Wait! Get Started TODAY!
Read On For Valuable Information & How We Can Empower YOU!!!
Finally… An Affordable Website That You Can Control!

* * * * * * * * * * * * * * * * * *
Need A More Complex Professional Website?
How Much Are You Willing To Pay For A Website Like This??
$20,000?? $15,000?? $10,000?? NO WAY!!
10 Page Premium Websites Start at $5,000




1st Year Hosting & Domain Name Included. Call For Details.
Add Pages, Products, Content, Pictures, Video




Anything You Want! Anytime You Want!***
First, ask yourself these questions.
Do you really own your domain name or even have a domain name, the life blood of your online marketing and lead generation process? Or does your web guy or gal own and control it? (Big mistake #1)

Do you have an unlimited websites, file storage and monthly usage account for under $15 a month? Or does your web person/firm charge you more or per website? (Big mistake #2)

Does it cost you money for every change you want to make to your website? Or can you do it yourself from any computer online, anywhere in seconds? (Web folks love to trade hours for dollars-your dollars- and hold you hostage to that. Big mistake #3)

Are you happy with the number of new leads, customers and calls you get from your website?
So…if you don't make these mistakes and you are very happy with how your business is growing, Congratulations!
But…if you've seen any of these mistakes and want these problems to go away forever, we can solve those issues FAST.
If you don't own your website (domain) name, own your hosting, and own the ability to make changes at will anytime you want…If you want to use marketing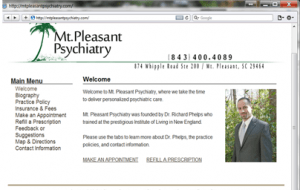 experts who make the web work for you to get more customers than you have right now, we can start the process for TODAY .
When you work with us, you will learn there is whole lot more…but here is where we start to fix the problem by getting your first website you control. We can and will do everything you need…from content to design, but of course there is a cost for that.
We only use WordPress in all of our website designs**. Most samples shown are created in WordPress and custom designed to the clients specifications. Do not under estimate the platform for web design known as WordPress! It is much, much more than a blogging platform and using it will allow you to keep costs down and who doesn't want a beautiful custom created website at an AFFORDABLE price!
WordPress puts you are in control; you can choose to do some things yourself or all of it. You decide…The truth is you have to spend time or money to build your business. When you work with us, you will never be forced to spend money.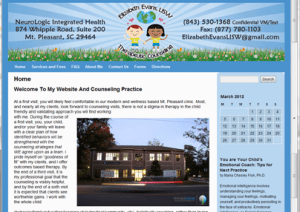 Marketing is much more important than what a website site looks like. We design functional websites that make the phone ring. That means more leads, prospects, and customers for you!
Need Instructional WordPress Videos? Access To Our Online Training Videos are currently 30% Off
Plus, if you need it, you can also purchase additional production hours with our design pros.
* $500 is for a single page website hosted with Azalea Creations | ** Before using WordPress exclusively, we no longer build websites in Dreamweaver, because those clients are still paying for updates & maintenance | *** Additional Fees Apply